Text & Material for Training
We consult training texts to meet your needs. Please ask any request for training textures.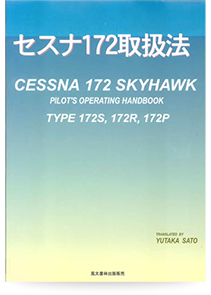 Documents for Airmen Competence Certification Examination
Application for written examinations
It takes place six times a year. You need to submit this application on time. Need to pay attention to the closing date.
Application for practical examinations
Next step is to apply practical exam once you pass the written examinations. Practical test also be required if you add rating on competence certificate.
Aeronautic resume and result/assessment for practical examinations
We can arrange all necessary applications that you need to take an examinations.
Text & Material for Flight
Aeronautical map
You have to keep update proper map for flight.
AIM-JAPAN
It is kind of Pilot's operating manual. You can get it twice a year, Jun and December.
Pilot Flight Logbook / Aircraft Flight Logbook
It is flight registry for pilot or aircraft.
※Other than that, Hohbun has various aviation outfit too.
※You can get them directly or by C.O.D.(cash-on-delivery).

For inquiries pleas call us at 086-261-1111. For inquiries pleas call us at 086-261-1111.